South Bay Spartans
Brethren and friends!
This is a great way for Mason's to make a difference deep in the community by supporting Mason-4-Mitts. Just close your eyes and imagine a young boy or girl being given the Mason Mitt…wow! The look on their face is priceless! Be generous for that young person and the others in their community. Take out your wallet for the cash, your credit card on line, or write that check today! Remember your Lodge name, number, and that you are part of the South Bay Spartans. – Fred Davis, Co-Captain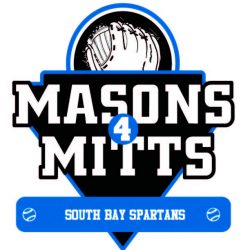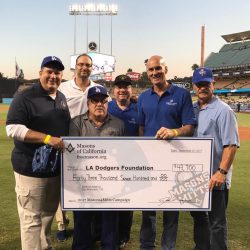 It's a new year for Masons-4-Mitts in Los Angeles! In 2020, we raised $47,985 – 2,399 mitts – for deserving boys and girls all over this region. The statewide total for 2020 was $186,651. Our Masons Night at Dodger Stadium will be on Tuesday, 28 September 2021. Get your tickets for the event to support our Grand Master as he presents a check at home plate!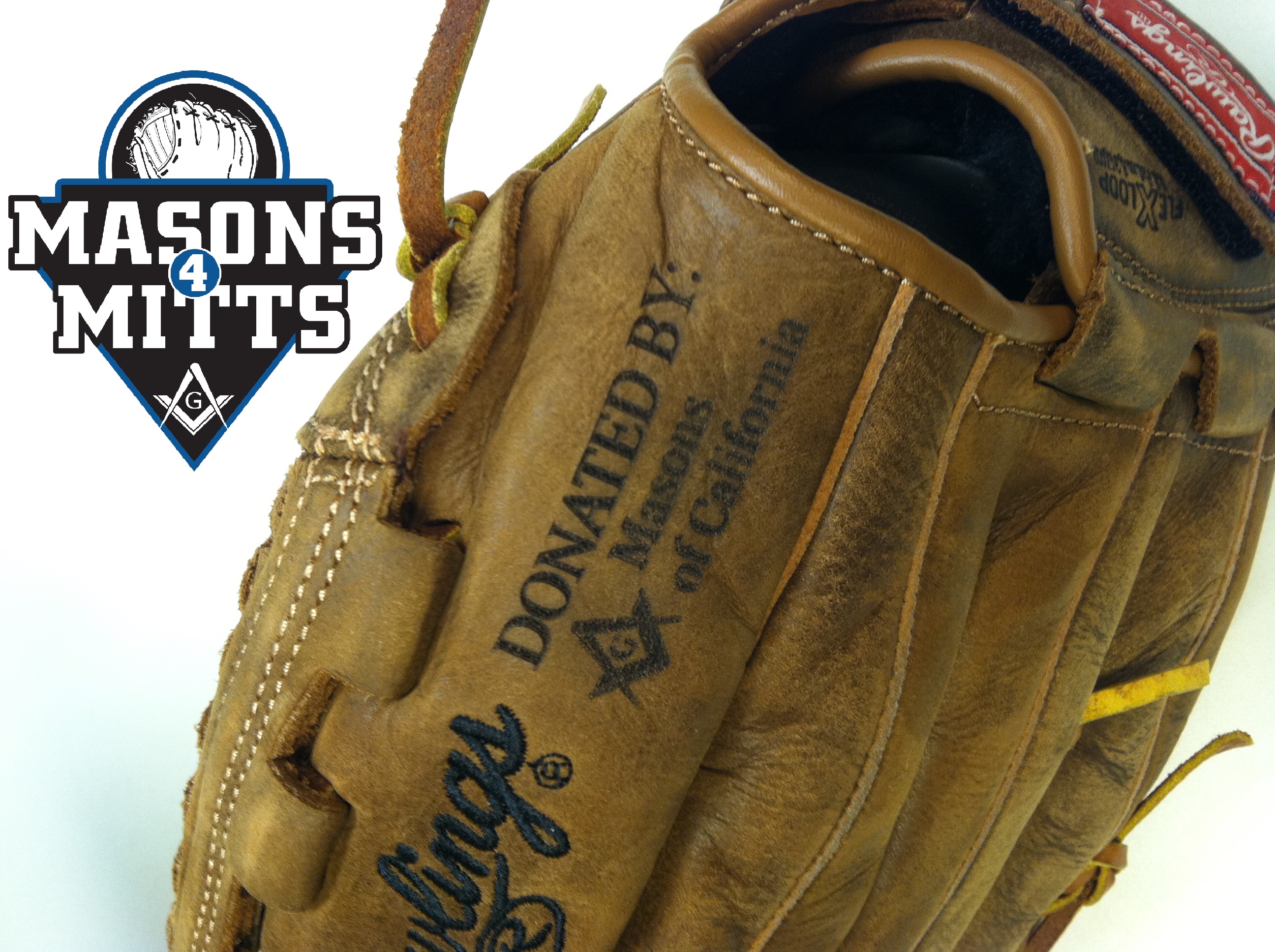 We're closing in on game day: Tuesday 28 September 2021!
The Masons-4-Mitts season officially started in April for Los Angeles, San Diego, Orange County and the San Francisco Bay Area. Now, game day is at hand when we make our presentations at Home Plate…
Through this novel philanthropic program, regional teams of California lodges compete to fund baseball mitts for at-risk youth who participate in charitable programs through the Los Angeles Dodgers, San Diego Padres, and San Francisco Giants. Every mitt is embossed with the Masons of California logo and square and compass symbol. It's a gesture that says: California Masons are here for our kids! At the conclusion of each campaign, Masons present a ceremonial check to the teams at the home plate of each ballpark.
Last year's season was our most successful ever, raising more than $186,000 statewide – and bringing mitts to nearly 8,000 children in need. To bring a mitt and the gifts of teamwork and leadership to a child in need, visit masons4mitts.org.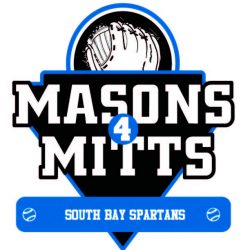 Click the South Bay Spartans logo above to view our team's current status.